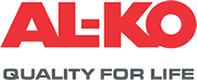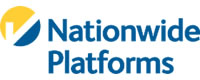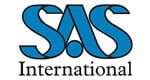 In relation to quality of finished product, experience, knowledge, production capability and input into product development Hilltop Engineering are excellent.
Once an order is placed speed of delivery exceeds expectations and Hilltop Engineering have on many occasions turned product around against exceedingly tight timescales.
All Staff always polite helpful, and willing to go the extra mile to ensure that we are satisfied with our order. Quality of product is always excellent, and to spec, with good communication before manufacture, to ensure requirements are understood and met.
Very friendly customer relationship.
Hilltop Engineering provide a great service in both press tool supply and support with product manufacture.
Having used others, this is the best for service.
Great service from the Hilltop Engineering team.
Awesome! Great teamwork, much appreciated.
Hilltop Engineering have provided excellent support for us during a number of projects.
A good company & team to do business with.
Hilltop Engineering have a very Customer orientated 'partnership' style approach, and are willing to work with both SMS, and our Customers, to produce a solution that meets with the requirements and expectations of all those involved. When things do go wrong, which they inevitably do, Hilltop Engineering are very proactive in finding a resolution to the issue in a timely manner.
Good service and prompt delivery.
Worked with Hilltop Engineering for a number of years and always found the service to be extremely good.
Always helpful and committed to providing the best quality at the best price.
Good friendly prompt service.
You help us like a perfect supplier should.
Excellent service on both quality and delivery from a very personable team, always happy to help us.