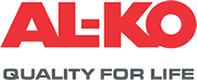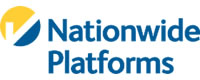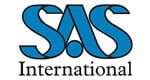 Welcome to Hilltop Engineering and Tool Ltd: Masters of Press Tools and Precision Engineering
Rise above the mediocre with Hilltop Engineering and Tool, your dependable ally in the sophisticated world of press tools. We began our journey as a Press Tool design and manufacturing entity, and over the years, have steadily morphed from a modest bench-led operation to a state-of-the-art facility. We uphold our enduring dedication to the craft, coupling it with decades of experience and an unflinching commitment to excellence. Our resilient ethos of precision, quality, and an incessant quest for perfection underpins every task we undertake.
Championing Industry Excellence with Comprehensive Services
We offer a broad spectrum of services, meticulously designed to meet the demands of various industries. Our expertise runs the gamut from metal pressing tool services, maintenance, and contract tool making to in-die tapping, single operation tooling, and tool try-out facilities. Whether you require tools for use in your factory or ours, we pledge to deliver unparalleled quality and standards.
In addition to our mastery in press tools, we provide a holistic suite of services, including:
1. Engineering Project Management
2. Welding
3. Fabrication
4. Machining
This comprehensive package not only covers design, development, testing, and manufacture but also ensures your project transitions seamlessly from concept to reality. We integrate smoothly with your production line for assembly, or we can manage packing and transport directly to your customer, depending on your unique requirements.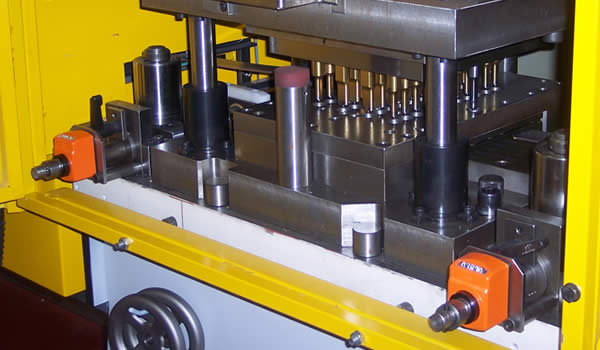 Mastering Technology to Perfect Precision
At the heart of our operation, our original bench remains, now surrounded by the latest marvels of technology. We employ modern wonders such as Hurco 3D machining and Agie Wire Erosion machines, all backed by a full arsenal of grinding and turning equipment.
Using Visi Computerised Design, our seasoned toolmakers tailor-make the perfect tool for your needs. Whether you need a simple single operation punch and bend or a complex progression tool featuring electronic sensors and fail-safe monitoring, we have the expertise and equipment to deliver.
Your Partner in Success: More Than a Service Provider
At Hilltop Engineering, we see ourselves as more than service providers; we are your strategic partners, committed to driving your progress. Our team is powered by unparalleled skill, profound knowledge, advanced equipment, and an unwavering resolve. We're ready and eager to provide you with the finest press tool solutions and help propel your business to new heights.
Our robust customer base, comprehensive project management experience, and unwavering commitment to total quality (ISO9001:2015) serve as your guarantee of a job well done.
Hilltop Engineering and Tool: The Epitome of Excellence
At Hilltop Engineering, we believe in excellence not as an option, but as a standard. We're not just offering a service; we're offering a partnership that promises consistency, reliability, and an unwavering commitment to your success. So, choose Hilltop Engineering, experience the Hilltop difference today, and let us join you in your journey to unprecedented heights.
Harnessing Innovation for Unparalleled Results
With Hilltop Engineering and Tool, you get to experience the transformative power of innovative technology and methodology in the world of press tools. Our approach is not just about employing the latest technology; it's about leveraging it to create solutions that best serve your business. This philosophy allows us to deliver a competitive edge that sets your operations apart from the rest.
Creating Bespoke Solutions: Because One Size Doesn't Fit All
We understand that every business is unique, and so are its challenges and needs. That's why we don't believe in a one-size-fits-all approach. Instead, we listen to your unique requirements and design solutions that are tailored just for you. From single operation tooling to comprehensive press tool design and manufacturing, we adapt to your needs, delivering solutions that fit like a glove.
Sustainable Practices: For a Greener Future
At Hilltop Engineering, we don't just think about the present; we also consider the future. In all our operations, we strive to incorporate sustainable practices that not only reduce environmental impact but also ensure a greener future. Your partnership with us is a step towards a more sustainable world.
Empowering Businesses, Building Strong Partnerships
As your strategic partners, we are invested in your success. We're not just about providing a service; we're about empowering your business, helping it to grow, evolve, and reach its maximum potential. Our clients are our partners, and their success is our success.
Your Trust, Our Commitment
We've earned the trust of our prestigious clients through years of consistent performance and unwavering dedication to quality (ISO9001:2015). This trust fuels our commitment to continue delivering excellence in every project we undertake.
At Hilltop Engineering and Tool, we strive for more than just client satisfaction; we aim for client success. Our promise to you is not just a job well done, but a partnership that adds value, drives growth, and ensures your success.
Embark on a journey of transformation with Hilltop Engineering. Because here, excellence isn't just a guarantee; it's a standard. Discover the Hilltop difference today and let us propel your business to unprecedented heights.